Past Events
Serving the community is our passion!
Check out details & photos below from the events and workshops we've participated in over the past year
MOTHER -DAUGHTER WORKSHOP
MAY 4, 2019
On May 4th, Monica Bullock LCPC and Stephanie Bersh RYT 200, spent the afternoon at The Dailey Method in Vernon Hills, with mom and their daughters ages 9-14. The workshop focused on teaching young girls how they can grow up to be strong and confident in their bodies.
WORKSHOP FOR EXPECTANT MOMS
APRIL 28, 2019
On April 28th, Anna Netzel, LCSW women's health expert and Teresa Romano LDN, integrative dietician who thrive on helping women create a life they love, showed expectant moms how to connect, grow and explore ways to feel your best during the most beautiful yet challenging times in your life. The workshop was held at the beautiful Black Cat Yoga studio in Libertyville.
GORTON CENTER SERIES: RAISING RESILIENT KIDS
APRIL 25, 2019

On April 25, Audrey presented on how to raise a resilient child and the pitfalls of Helicopter parenting. This event was co-presented with the Montessori School of Lake Forest. Audrey got real with parents to say the unpopular opinion that is, to stop focusing on grades and performance and focus on how to create a space for your child to experience "real life" things such as being average, "normal" and practicing failure.
DECISION MAKING WORKSHOP FOR COUNSELORS AT WARREN TOWNSHIP H.S.
APRIL 22, 2019
On April 22nd, Audrey Grunst offered a Decision Making Workshop for School Counselors at Warren High School. This workshop provided the counselors with ideas and tools to help guide their students to examine their decisions and make impactful choices. Through a fun and interactive exercise, educators learned how to make decisions based on their values not just what they "should do."
ASK US ANYTHING
APRIL 11, 2019
Audrey Grunst, Owner of Simply Bee and Andy Duran, the Executive Director of LEAD, sat down with local parents and opened the floor to any and all questions relating to all things teen, including substance use, adolescent mental health, why young people do what they do and how parents can have an effective relationship with their teens. After an amazing turn out, Andy and Audrey plan to do this again in the fall.
FRESH START INCUBATOR PANEL
APRIL 10, 2019
On April 10th, Audrey sat on a panel for the Fresh Start Incubator to discuss business strategies with other successful entrepreneurs to guide attendants to fully understand what it takes to market to women without using the color pink.
Warren Township High School: Anxiety Management In The Classroom for Teachers
March 1, 2019
Beth Dostal, LCSW helps teachers understand the impact co-regulation can have in the classroom using mindfulness techniques. Beth uses current therapy strategies modified for the classroom setting to help teachers provide a safe environment to learn and grow while reducing common triggers for anxiety.
Viewing of The DOCUMENTARY Angst at Libertyville H.S.
February 21, 2019
Simply Bee had the privilege of having a resource table at Libertyville H.S.'s viewing and discussion of the documentary Angst. The movie is an eye-opening view into the anxiety-filled world that our children are living in.
Embody Love Movement Workshop
February 9, 2019
On February 9th, Simply Bee's yoga instructor Stephanie Bersh, hosted our Embody Love Movement Workshop for women. Women just like you spent an afternoon together smiling, celebrating and exploring body beliefs through discussion, journaling and yoga. Together they debunked negative core beliefs and changed their inner voice from critic to kindness. Experiencing gratitude, compassion and appreciation are three ways to feel more worthy in your body; let us help you start your journey. 
Stand in Your Power Workshop at Hawthorn Elementary South
February 8, 2019
On February 8th, resident yoga instructor Stephanie Bersh and therapist, Beth Dostal, brought their powerful Stand in Your Power Workshop to over 60 students at Hawthorn Elementary South. During the interactive hour, the 5th grade girls learned how to stand in their own power, connect, and have fun. The workshop explores common dynamics that impact tween girls such as getting excluded, the effects of social media, dealing with mean girls and queen bees and friendship cliques. The girls learned important and easy to implement tools to navigate these situations.
Warren Township open housE: Decision Making: How to Help Your Child Make Healthy Choices
February 7, 2019
On February 7, 2019 Audrey Grunst spoke to the parents at Warren Township High School. She discussed the pressures and stressors that teens deal with today and talked about how parents can help their teens become a confident decision maker. Audrey walked the parents through a hands-on decision making exercise based on personal and family values versus goals with the hope that these parents would then teach this strategy to their children.
Presentation at the School of St. Mary
February 6, 2019
Monica Bullock, LCPC, presented "Developing a Healthier relationship with our Body and Food" to the 7th and 8th students at the School of St. Mary in Lake Forest. She discussed creating a healthy relationship with food and eating, body image and body positivity and myths about food. One place, one step at a time, we are changing young people's world views on important issues like body image and more.
Stand In Your Power Workshop
January 12, 2019
On January 12, therapist Beth Dostal and yoga instructor Stephanie Bersh conducted a workshop for girls ages 10-12 to teach them friendship dynamics and how to be a leader of kindness in their friend circles. All girls experience relationship dynamics that can be hurtful at times. We helped empower tweens to stand in their own power to manage relational aggression through activities such as yoga, role play, and meaningful discussion. This workshop helped build tweens empathy, a fundamental skill that all young girls can improve upon.
Vernon Hills High School Student Workshop
January 10, 2019
Audrey Grunst, Beth Dostal and Monica Bullock hosted an all day student workshop to over 1600 students at Vernon Hills High School titled Being A Resilient Student. The therapists helped students unveil the mask they hide behind every day to become an authentic person at school and beyond. In a time of isolation and pressure, we helped them understand the value of relationships and support.
Warren High School Teacher Workshop
January 7, 2019
Audrey Grunst spent the morning on January 7 with teachers from Warren Township High School discussing how to feel good all day long by learning to fill their cup with small actions throughout the day. We all need to find small ways to re-energize our bodies and our minds each day to that we can feel fulfilled and be present for those in our lives, especially teachers.
Self-esteeM and Body Image Training for Teachers
December 4, 2018
Audrey Grunst, LCSW hosts a workshop for new teachers at Glenbrook North, in partnership with a young student who initiated a workshop event to help teachers recognize eating disorders and other stressors that impact the lives of all high school students.
VHHs & LHS Raising Resilient Kids
November 13th, 2018
Audrey Grunst LCSW, will be sharing her expertise and insight on how to Raise Resilient Kids by discussing fears and anxiety provoking environments that face today's high school student.
PARENTING IN TODAY'S STRESSFUL WORLD
OCTOBER 25, 2018
Let's Get This Conversation Started in our Community
7:00 pm
Northbrook Public Library
Parenting is difficult, especially in this fast-paced, high-pressure community. Come to listen and learn from our panel of experts in emotional health.
Panelists will discuss: school pressure - embracing the average student; recognizing anxiety; teaching resilience and the power of failure;
the mind-body connection of emotional health
Panelists:
Audrey Grunst, LCSW- Simply Bee Consultiing Brooke Fox, LCSW- Fox, Levine and Associates Nicky Levine, MA, LCPC- Fox, Levine and Associates Dori Mages, LCSW- North Shore Family Services.
October 23rd, 2018 7:00-9:00
Simply Bee sits on the panel discussion board for Gorton Center Community Film Forum.
The Mask You Live In follows boys and young men as they struggle to stay true to themselves while negotiating America's narrow definition of masculinity.
Pressured by the media, their peer group, and even the adults in their lives, our protagonists confront messages encouraging them to disconnect from their emotions, devalue authentic friendships, objectify and degrade women, and resolve conflicts through violence. These gender stereotypes interconnect with race, class, and circumstance, creating a maze of identity issues boys and young men must navigate to become "real" men.
Experts in neuroscience, psychology, sociology, sports, education, and media also weigh in, offering empirical evidence of the "boy crisis" and tactics to combat it.
The Mask You Live In ultimately illustrates how we, as a society, can raise a healthier generation of boys and young men.
Following the film, there will be a panel discussion talking about the topics addressed. Stay tuned for more information on panelists.
Renew Retreat For Professionals
September 8th, 2018
Simply Bee hosts Renew Retreat in Philadelphia in partnership with Healing Hearts Wellness. Audrey Grunst, owner of Simply Bee travels the country helping entrepreneurs just like her, discover how they can take their talents and create a thriving business. Together Audrey and Kanjana Heartshorne, owner of Healing Hearts Wellness create a balance of self exploration and business branding that equips participants with the skills necessary to build their dreams. At this particular retreat, Audrey reflects back on her time and learns that many promising entrepreneurs have internal barriers that prevent them from putting in consistent effort to build their dream. This full day retreat allows participants the opportunity to sit quietly and reflect on what is keeping them stuck and what they need to do in order to move forward. That moving forward is where Kanjana swoops in and moves participants through a series of yoga poses and meditations that create such clarity it brings people to tears. Their dynamic combination of clarity + direction is exactly what future owners need to discover how the transform their skills into a lucrative business model. For more future dates, sign up for our newsletter and like our Facebook page here.
A Workshop For Women To Rediscover Who They Are
First Thursday Of Each Month 5:00-7:00; $45 Per Session
Live a life that feels authentic and true to your heart no matter what others think or say. Your truth is yours alone and honoring that is the greatest gift you can ever give to yourself and others. Come discover your future self that is real, self-loving, connected and compassionate.
August 23 & 30, 2018
Warren Township High School Talk
Warren Township High School Open House welcomes Simply Bee's owner Audrey Grunst, LCSW CCM.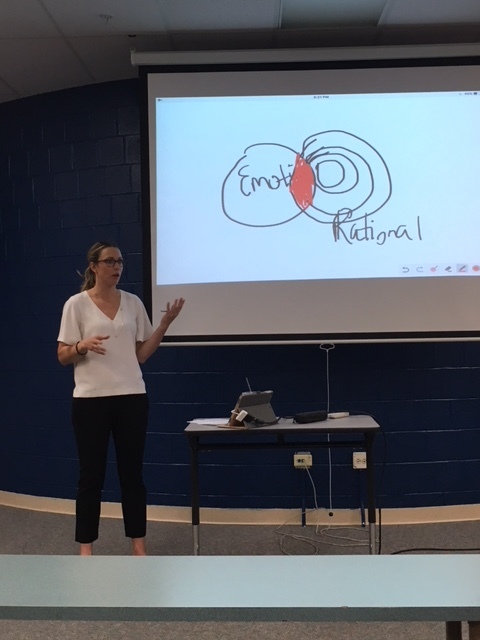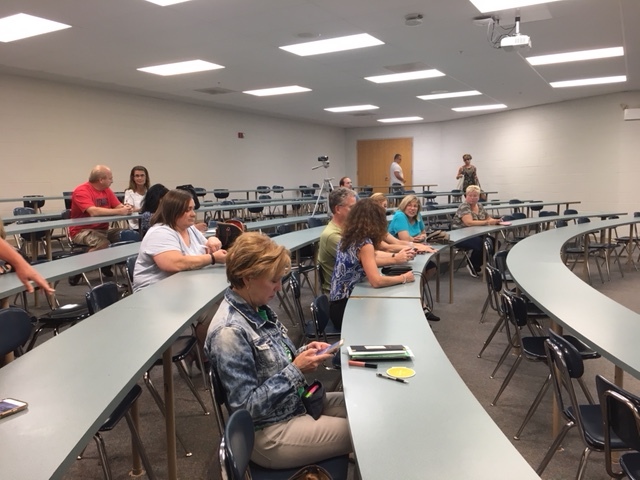 High school can breed a climate of pressure and stress for teens, which can sometimes lead to anxiety and depression. Learn the common missteps parents make and how you can best support your teens now and prepare them for young adulthood.
Performance pressure is at an all time high. At the peak of life's transition, over half of college students report having experienced an episode of anxiety and depression.
At Warren, school staff and parents are discussing how and why this is happening. Together our goal is to prevent environmental stressors that can cause school avoidance, physical symptoms of stress, and arrested emotional development.
Help your tween take on the school year with confidence. If your tween worries about what their new school year will look like, we can help calm their nerves and feel prepared through fun and interactive activities suited for all students.
Help your child take on the school year head on without the tears and avoidance.
If your child struggles with the idea of returning to school and desperately need the skills to prepare, we want to help! Beth Dostal LCSW is a trained child therapist and Stephanie Bersh is a yoga teacher specialized in stress reduction.
June 12-14, 2018
leadership workshop for young adults
10:00-2:00 @ Gorton Center in Lake Forest IL; $50
Summers are a time of relaxing and letting stress melt away. In the midst of that relaxation, older teens can lose their sense of structure and get into mischief. Reclaim is an opportunity to check in and re-establish goals and good choices. Teens gain leadership skills through interactive workshops and engaging speakers.
June 2, 2018
Professionals retreat
All professionals need a day of self care. Business owners, especially need a day of self care! What could make it even BETTER? Mixing in strategic and creative business training that can help you elevate your business to match your passion. Experience a day of quiet reflection and clear goal setting that is guaranteed to bring a whole new level of clarity to your business vision.
May 17 2018
Lake forest middle school
Lake Forest School District 67 invited Simply Bee owner, Audrey Grunst, to share her first hand experience working with Teens & Tweens who face the unique pressures of living in a high performance community.
Click here to RSVP and join us for a 50 minutes presentation and 25 minute Q&A
April 21 2018
Workshop: Body Talk for Mothers & Daughters workshop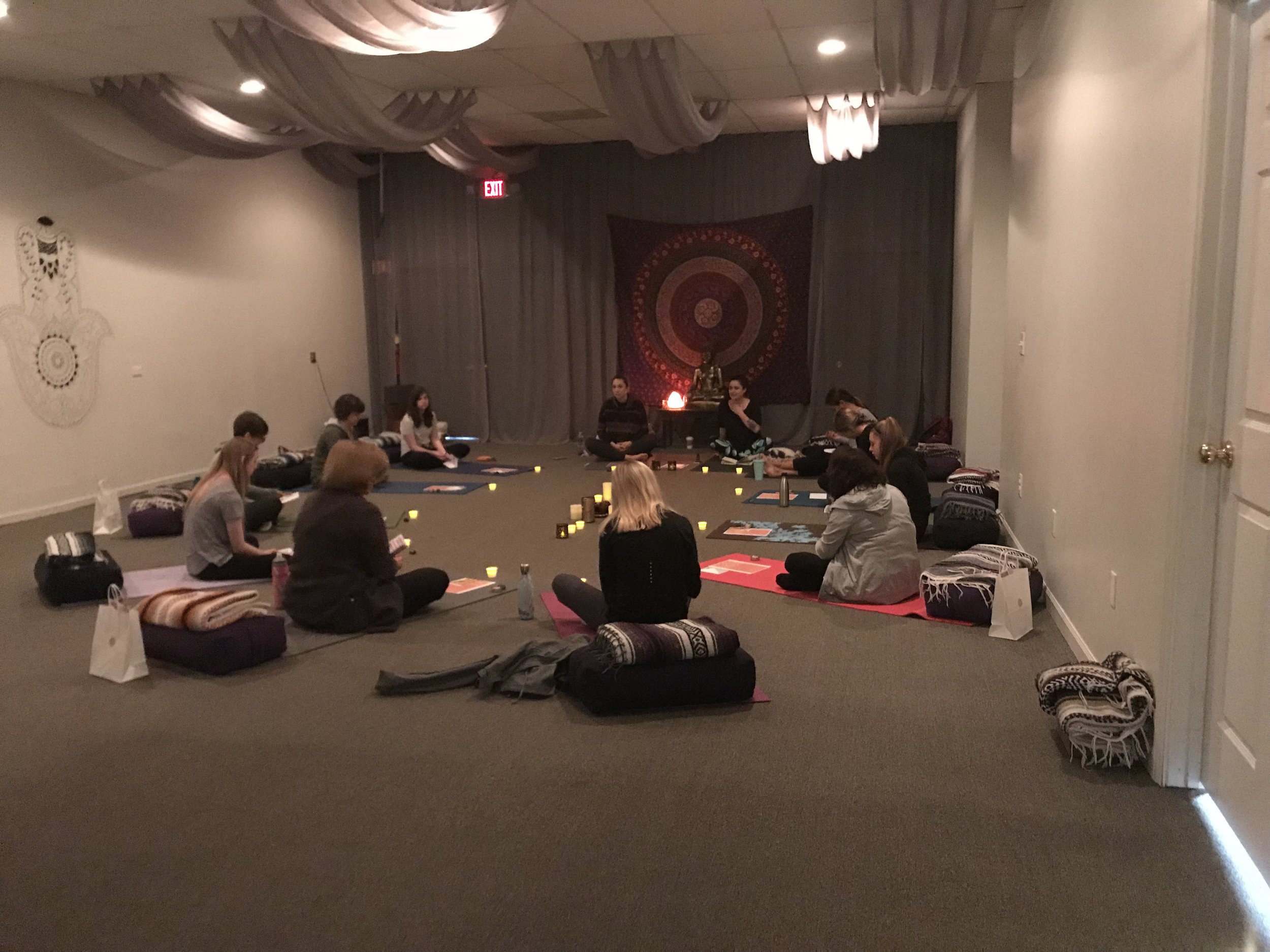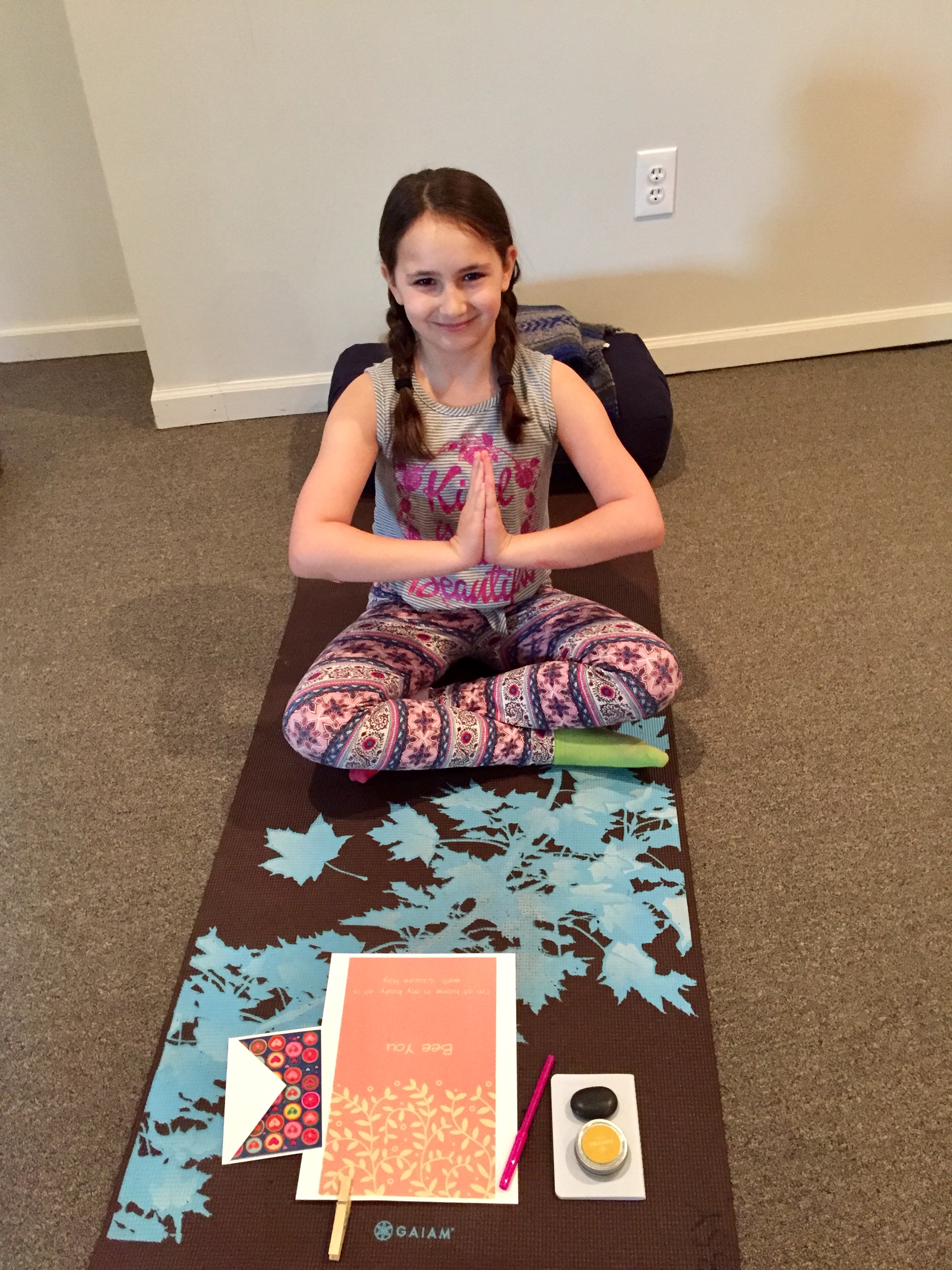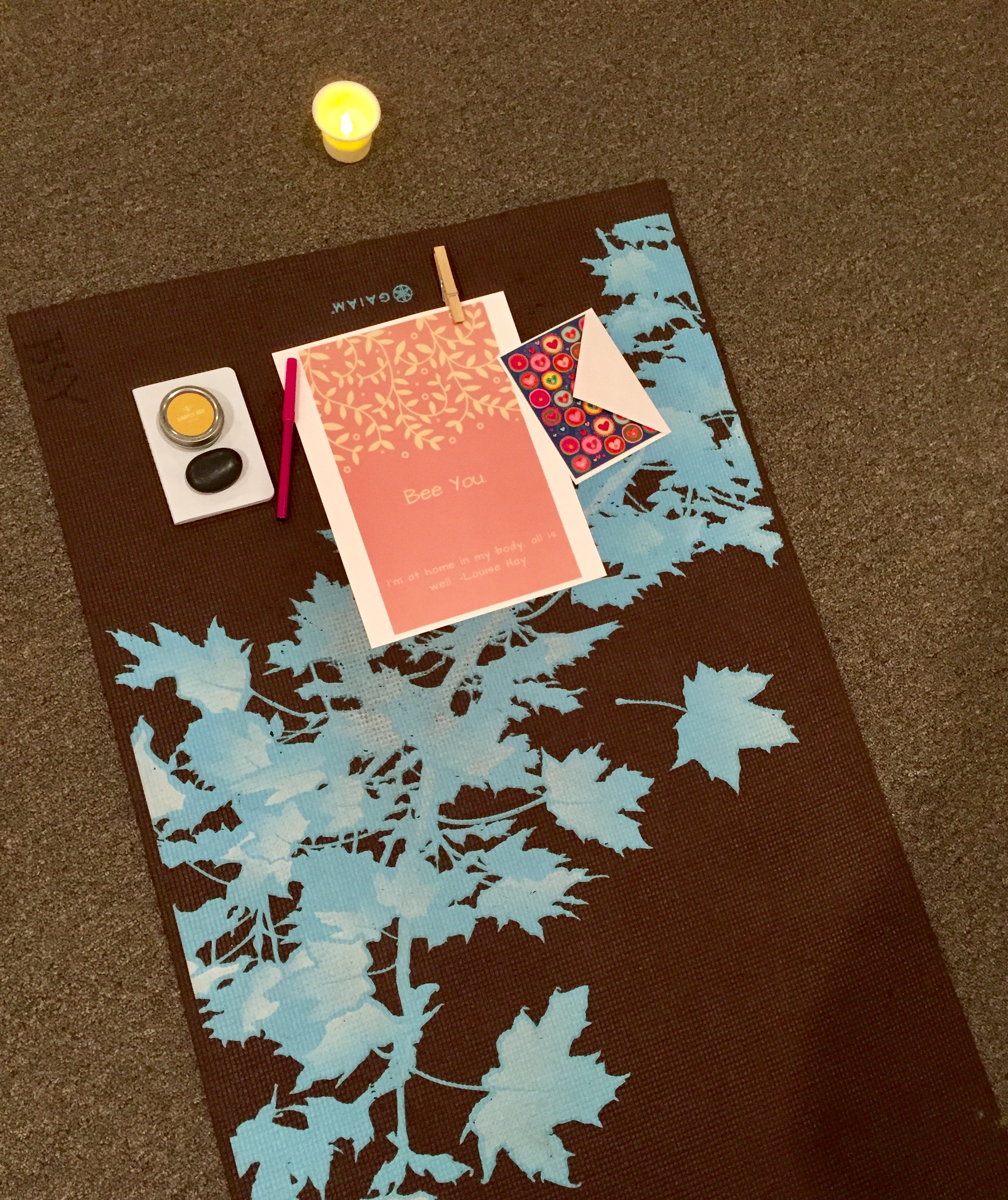 Dive into the difficult conversation and come out relieved. As a mother, you often worry about your daughter growing up in a society driven by unrealistic measures and fake images. Join us in one of the most important conversations you will ever have with your daughter. We provide a dynamic workshop which includes gentle yoga and meaningful discussion. You and your daughter will bond in partner stretching, supportive poses, and cooperative movements. Then you and your daughter will breakout into different groups. Tweens will meet with Kristen Webb, RD and Caitlin Kelly, Registered Yoga Therapist and PE Teacher. Discussion will focus on today's pressures as a tween to have the 'perfect body' and learn strategies to cope. Mothers will join Audrey Grunst, LCSW and Eating Disorder Expert and Parent Coach, to discuss strategies on how to communicate with Tweens about food, exercise, and body weight. Check out our blog.
April 6, 2018
simply bee invited to Purdue University Northwest Volleyball
Improving Game IQ Workshop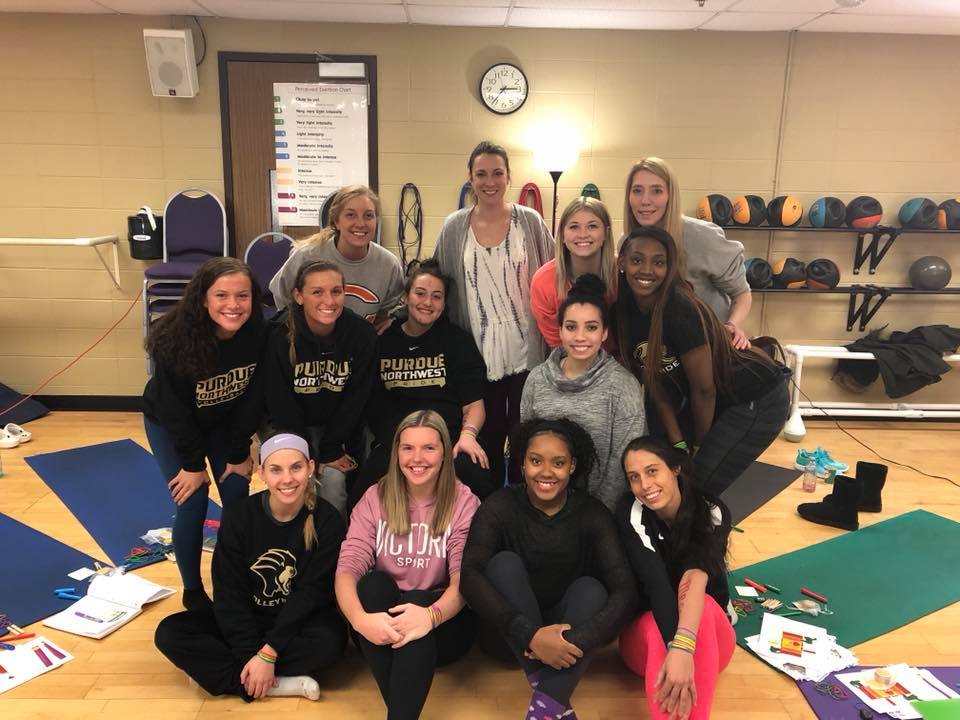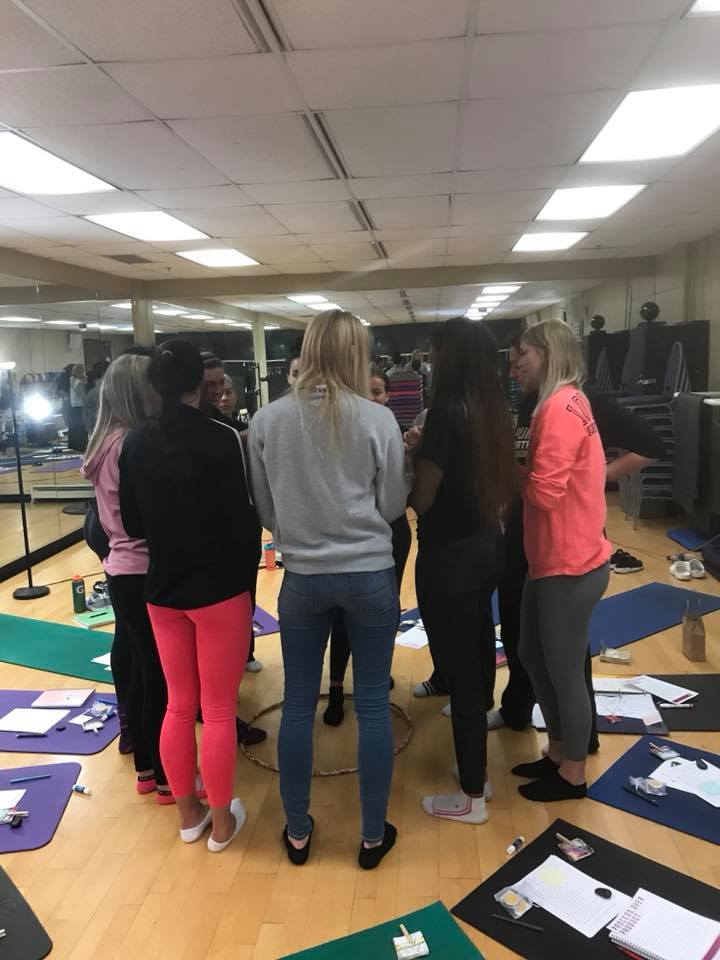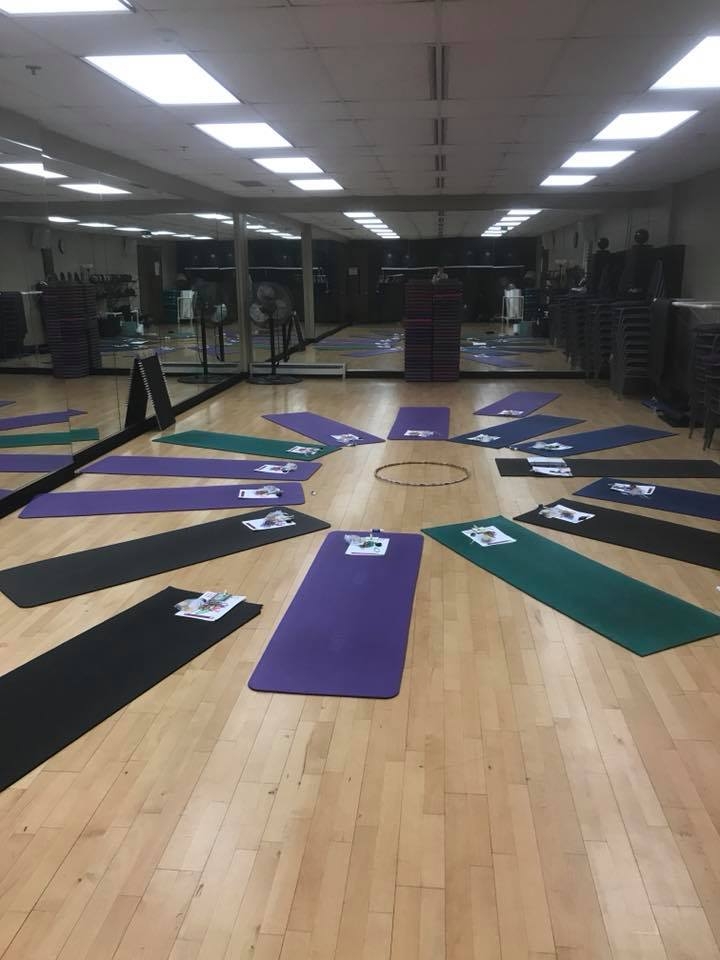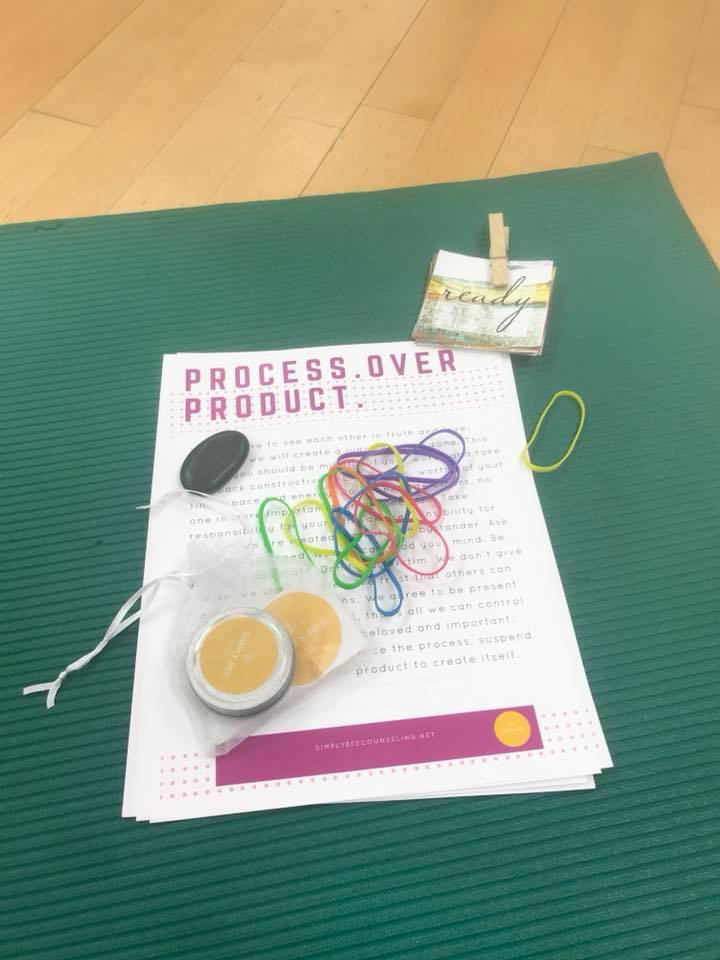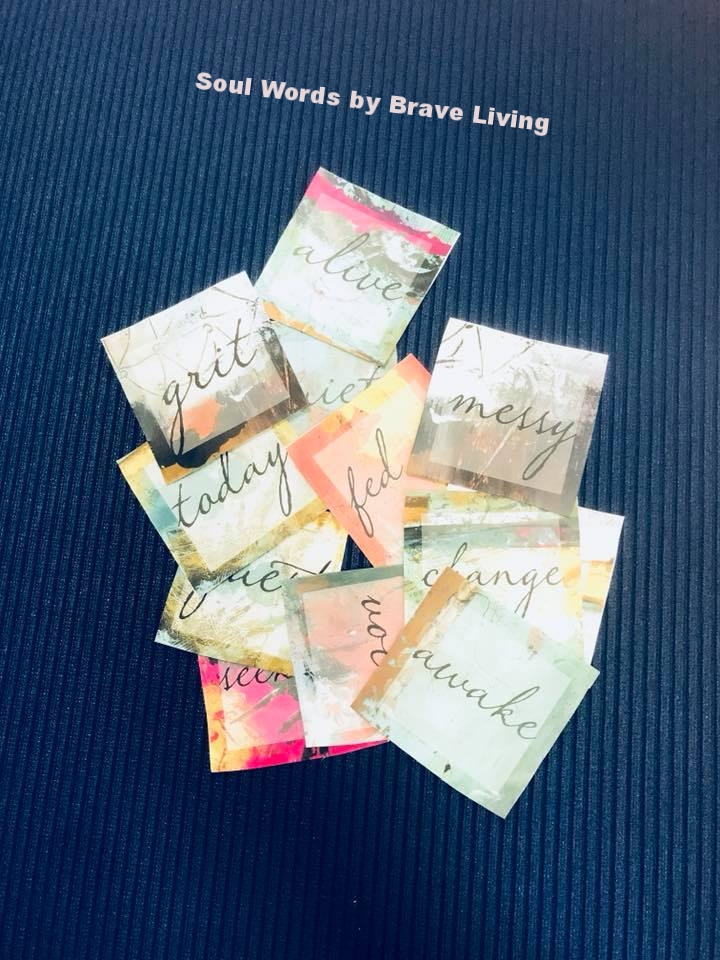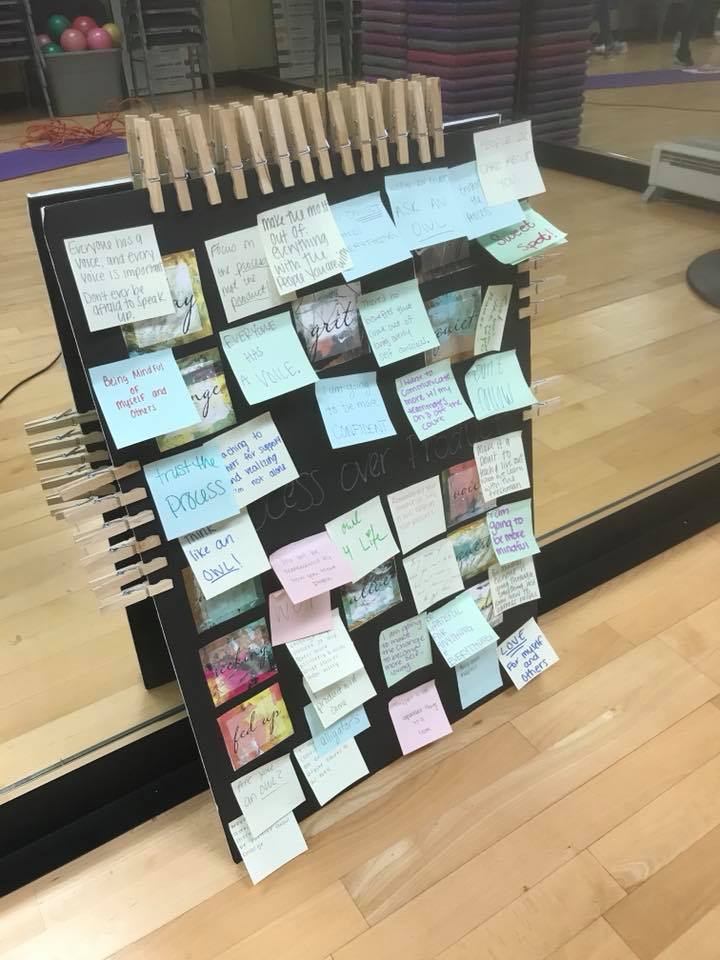 Simply Bee facilitated a daylong workshop to focus on both individual skills and group cooperation to improve the volleyball players' game IQ. We started the day off by setting intentions using mindfulness, a skill necessary for elite athletes. Next we used an ice breaker that immediately increases group cohesion and "buy in" for the remaining day. Instantly the girls were engaged! Next we had a mixture of discussion and journaling which promotes self-awareness in the athletes. Self awareness and self regulation keeps an athlete level headed and calm when they gets hard. Our last activity included communication strategies that enhance teamwork and support to one another, based in evidence-based techniques to regulate the hin-brain and fore-brain.
March 16, 2018
Professionals training: Emotional & Strategic Decision Making
Lake County Counselor's Association Private Event
Lake Forest College, Lake Forest IL
Teaching lake county school counselors how to approach difficult decisions along side their students and clients. A lively discussion and training will including topics such as emotional and strategic decision-making process for college selection and how you/we can help students with the stress, anxiety, pressures, etc. that come along with that.
March 3, 2018
Conference at Glenbrook School District
Confident Decisions in College Selection
Simply Bee shares tips and tricks with hundreds of students and parents during the second annual College Colloquium, hosted at Glenbrook South High School.
February 9, 2018
FREE LIVE Interview and Webinar
Empower Your Daughters. Body Talk and Building Confidence
LIVE Webinar with Q & A with therapist Audrey Grunst, LCSW
Last 15 minutes will be for questions
Sign up: http://eepurl.com/dju9-n
Once you sign up you will receive the link for our live call. You will learn tools to help you talk to your daughter about body image and how to build her confidence.
MARK YOUR CALENDARS for a timely and relevant topic:
How You Can Help Your Daughter with Body Image and Building Confidence.
Audrey will be sharing 10 practices for body positivity, the pressures to be perfect, fit in, and how to have these important discussions and also what to do and where to go for help.
WATCH IT NOW !
February 2, 2018
Experiential Workshop on Decision Making Strategies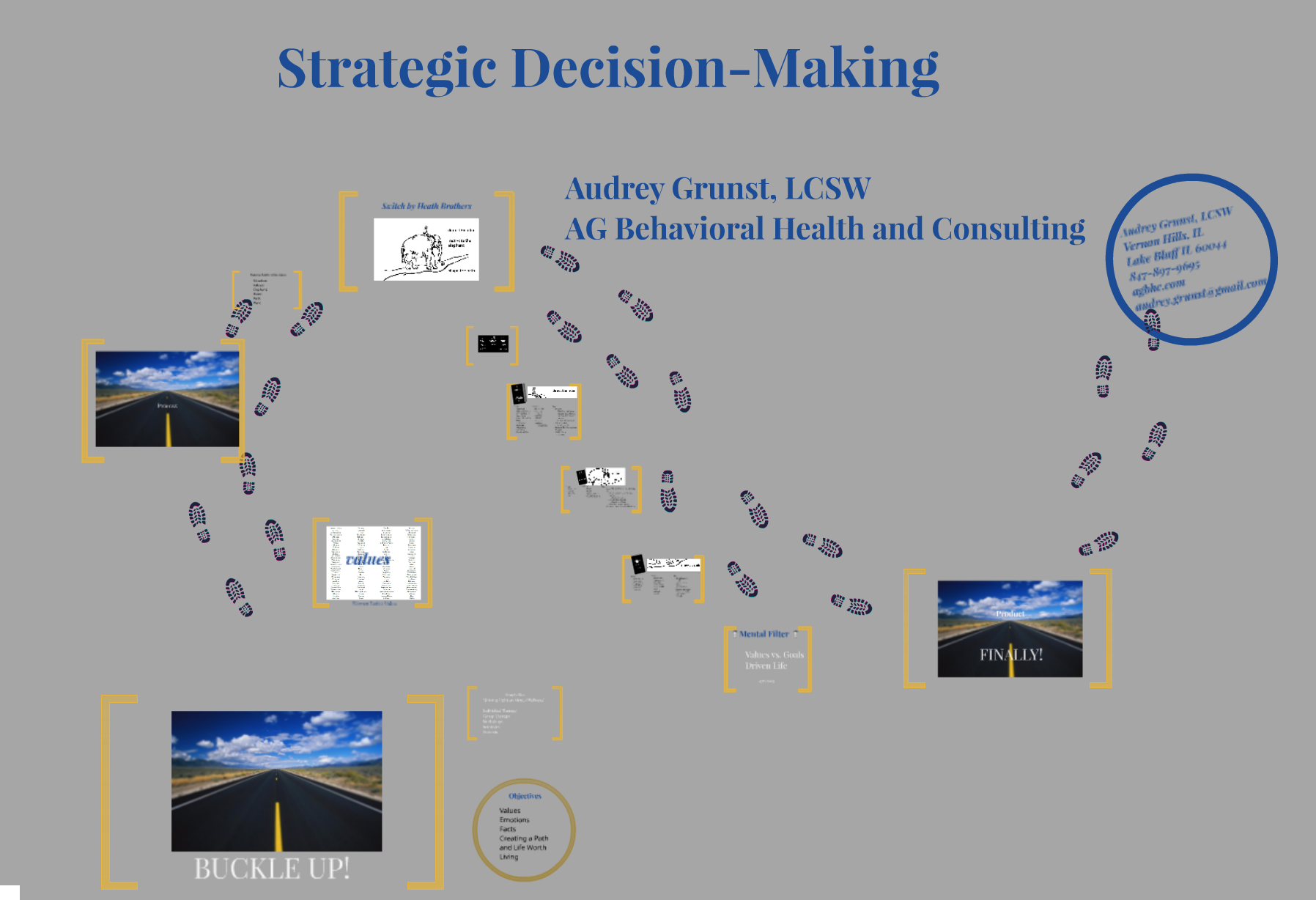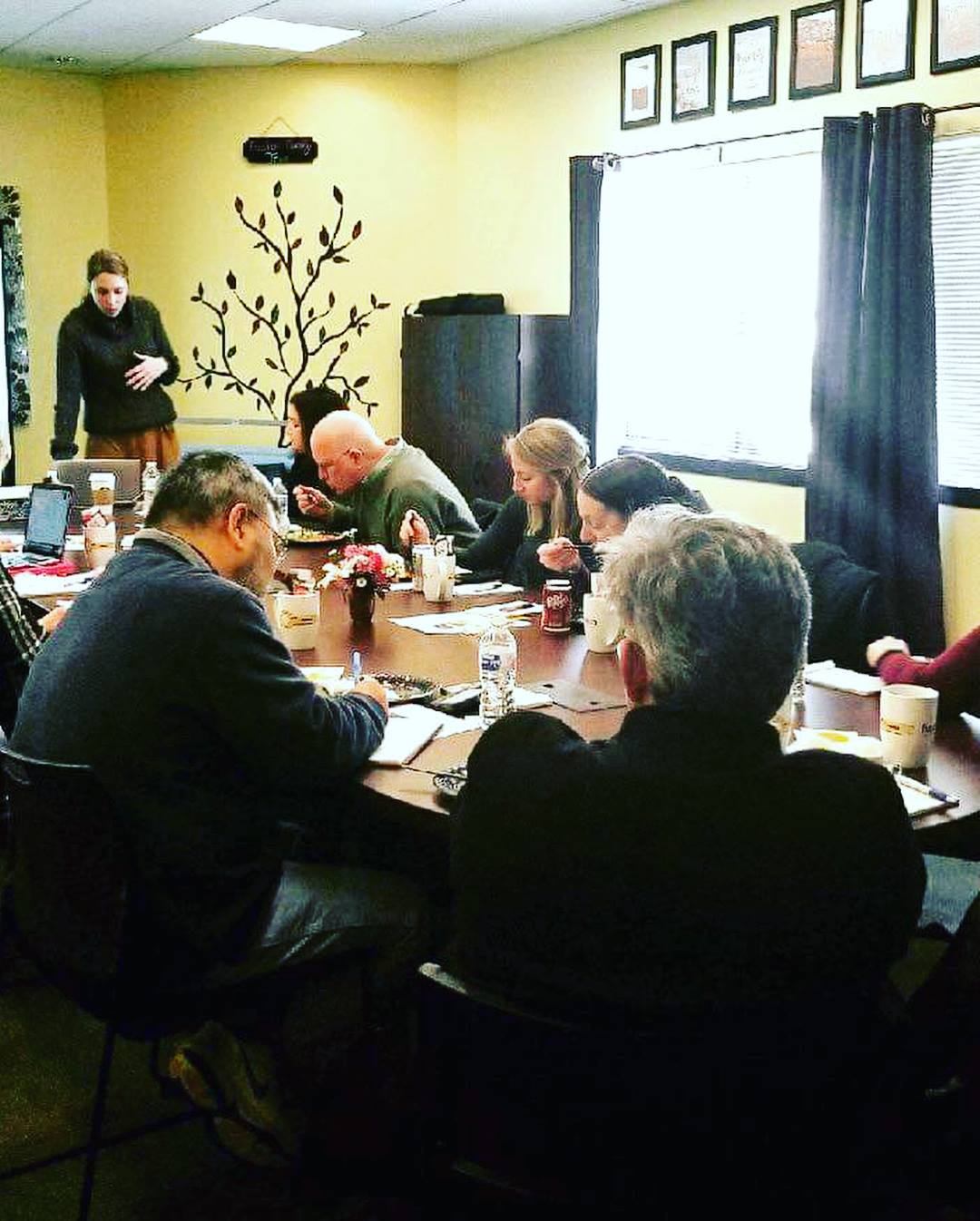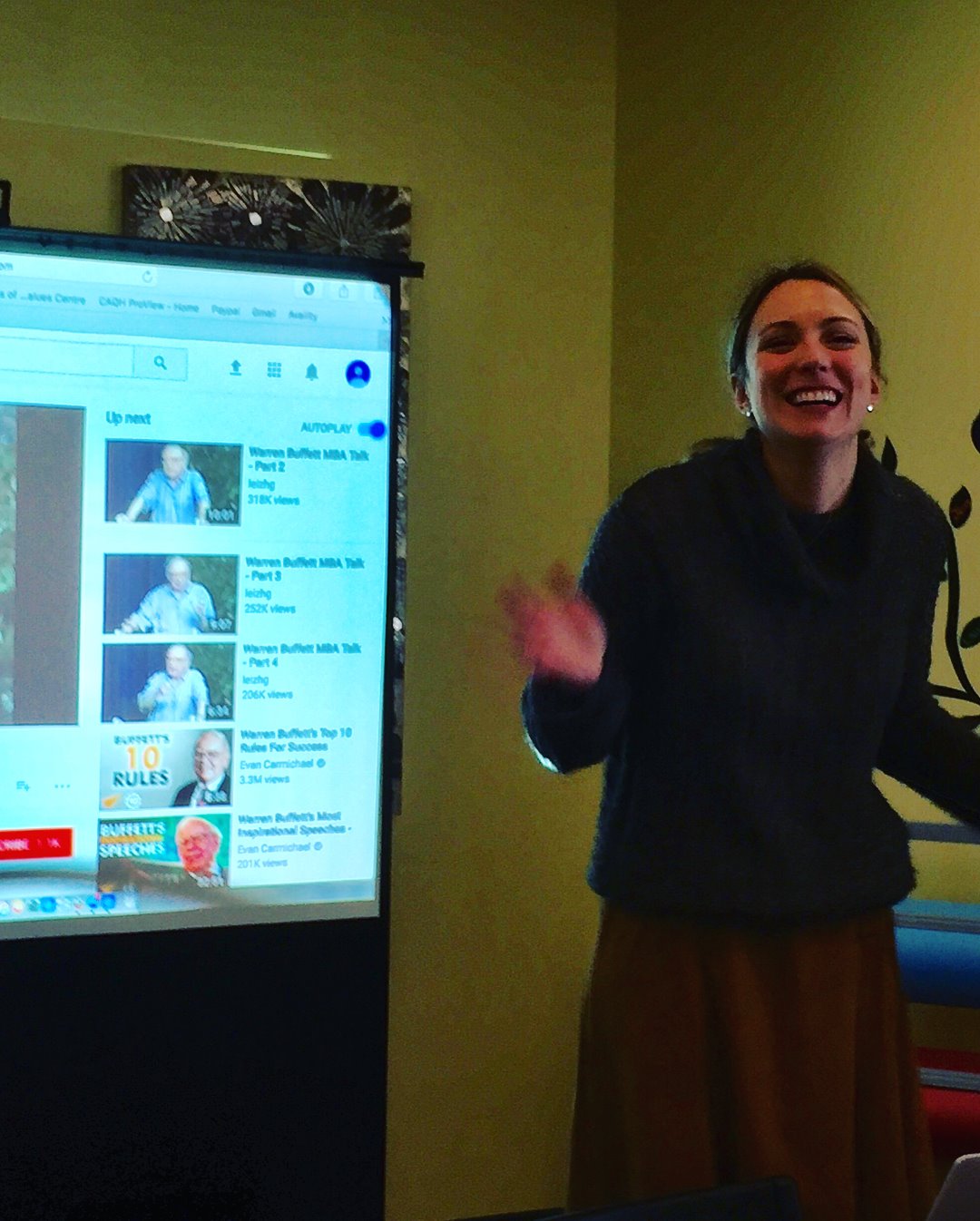 This brief seminar gives adults quick tips to help adolescents and young adults with decision-making strategies when anxiety interferes. For more information, please email assist@simplybee.net
Location: Fusion Academy, Lake Forest, IL
Content Used: Warren Buffet Video & Switch
January 19, 2018
Professional Training for Therapists about Body Image Treatment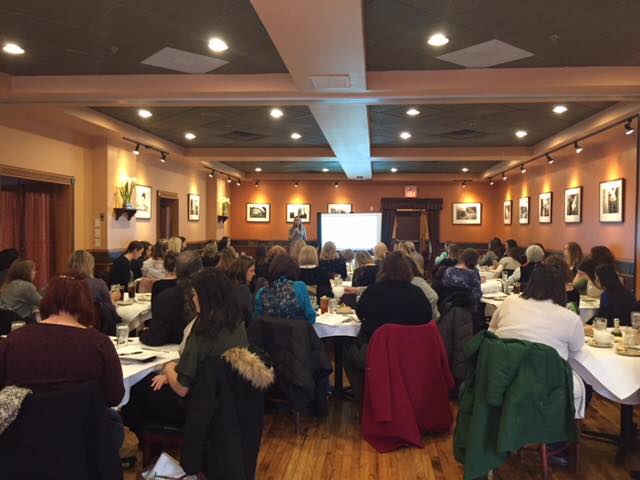 Simply Bee's owner, Audrey Grunst, presents at Robin Ross' ED Network event in Northbrook, IL. Objectives include a) apply neurobiology concepts and how it applies to body image b) develop strategies to help clients improve their body image c) assess clients' ability and willingness to improve body image. For more information, please email assist@simplybee.net
Location: Northbrook, IL
Content Used: Please feel free to contact me for sources and resources.
Simply Bee Presents At Amita Health Behavioral Medicine Institute
Simply Bee will partner with Chicagoland's best practitioners to train the medical field on the importance of treating eating disorders and self injury with a sense of urgency and compassion, click here for more information.
october 18, 2017
Workshop: Anxiety Management In the Classroom
Simply bee walks new teachers through a series of practical skills to ensure they are ready for their first year of teaching. We all know that teachers are the first line of defense for students who may need additional services. Our goal is to make GBN new teachers comfortable with common anxiety symptoms that may arise in the classroom. Even more importantly, we provide teachers with basic assessment skills to spot the earliest signs of school avoidance due to academic or social anxiety.
October 16, 2017
Simply bee will moderator Northbrook Youth Commission's first ever student lead panel. Students stand up and speak out about their experience with stress and will help spread awareness on this important topic.
sEPTEMBER 29-OCTOBER 2, 2017
Audrey attended a powerful retreat, focused on body positivity and female empowerment. Check out her story here
August 18, 2017
Self-Injury Treatment Provider Networking Breakfast: Anxiety Treatment and Self-Injury
Beyond Motivational Interviewing: Using 'Therapeutic Strategy' to Increase Clients' Motivation
The Therapeutic Strategy is a two-part model for clinicians to use when assessing and treatment planning for ambivalent clients. For clients who struggle with self-injury, contemplation is the most important conversation. There are times when clinicians need to go beyond motivational interviewing techniques and provide qualitative measures to understand the clients' capacity for change. The therapeutic strategy allows clinicians and clients to feel power and control in their fight self-injury behaviors while maintaining a therapeutic connection. The model uses strategy to build common language, introspection and ultimately motivation for healthy change.
July 19-21 &23
SIMPLY BEE partners with lead in lake forest, il
Reclaim will provide young adults an opportunity to practice their emotional intelligence skills and build up their leadership skills. Learn to lead your life in a positive direction during this four-day retreat aimed to promote an improved sense of self in a community of other like--minded individuals who want build the skills necessary to thrive in today's world. Eligible participants are those going into senior year of high school and/or currently enrolled in college
April 18, 2017
simply bee presents on Building Resiliency in Teens
Sponsored by the GBN Student Assistance Program (SAP) team in partnership with ag behavioral health and consulting
"SAP team members will kick off the workshop with information on GBN professional development and will introduce our guest speaker, Audrey Grunst, LCSW, Behavioral Health and Consulting, Licensed Therapist. Those who feel most resilient are in control, powerful, valued and connected. Audrey will show parents how to model these four key elements and foster resiliency in the home. Audrey will walk parents through an activity which uses the value-based decision-making model and how to embrace your child's process of growth, not just the product of success."
March 4, 2017
Simply Bee presents at
glenbrook district 225 college colloquium
The college selection process can become stressful and overwhelming. Come learn of various coping strategies to manage the emotional roller coaster that can present itself. Learn how to stay relaxed and confident throughout the process and understand the emotional aspect families may feel.